IT solutions at an affordable price!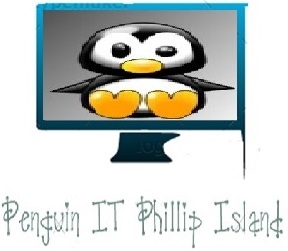 Do you get your RAM mixed up with your gigabytes? Are you wondering how you are going to set up that new network? Ever taken your computer to a computer shop and found the problem you were hoping to get fixed wasn't?
With 10+ years experience in the IT Industry in Melbourne/USA and now based on Phillip Island, Penguin IT can fix any computer problem, big or small, at a price that won't break the budget!!!.
We can support your existing software and hardware but when the time is right, can recommend how to bring your home or business in line with the latest technology for your needs, without you spending too much.
With experience in industries such as State Government, Retail Electricty, Logistics, Retail (POS Software), manufacturing/inventory management and recruitment, we have the knowledge to help your business grow regardless of your industry.